HEIRS OF MONTANA SERIES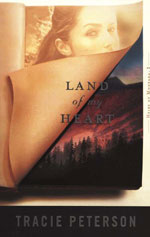 Land of My Heart - Book 1
Buy This Book: Amazon | Barnes & Noble | ChristianBook | Books-a-Million | IndieBound
Her Strength and Power to Believe Opened Up a Land and Life Filled with Hope

When Dianne Chadwick urges her family to move west to her uncle's ranch in Montana Territory, she imagines an idyllic adventure. Inexperienced but determined, Dianne must face the reality of an arduous wagon journey and an unforgiving land.
But when tragedy rends the very fabric of her family, she fears for her future in the wild country where love and loss seem to walk the mountain paths hand in hand.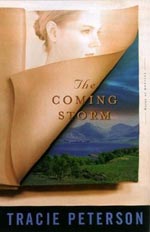 The Coming Storm - Book 2
Buy This Book: Amazon | Barnes & Noble | ChristianBook | Books-a-Million | IndieBound
With the love of her life missing in the Montana wilderness, a young woman must manage a ranch on her own.
1870 Montana ranching proves to be a hard life for Dianne Chadwick. Her fiancé, Cole Selby, has yet to return from his journey east. Unbeknownst to her, he has been captured by Indians, and Takes-Many-Horses, who also loves Dianne, must decide whether or not to let him live.
When her uncle is attacked by a grizzly, Dianne is left to care for his family and manage the ranch. Can she hold on to her faith and ride out the storm?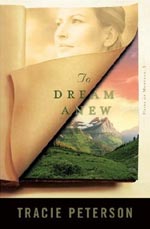 To Dream Anew - Book 3
Buy This Book: Amazon | Barnes & Noble | ChristianBook | Books-a-Million | IndieBound
Though the Diamond V ranch is flourishing and their family is growing, Dianne and Cole Selby find their hard-earned success threatened as a band of Indians on the warpath inch closer to the valley they call home.
When a new family settles in the area with ambitions to establish an empire in Montana, it quickly becomes apparent that they will stop at nothing to uproot Dianne's family from the land they've nourished and come to love. Peterson's vivid writing enlivens this pioneer saga of the Chadwicks and Selbys as they endure devastating losses and find unexpected joys.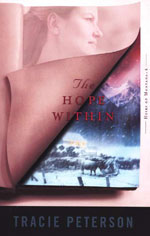 The Hope Within - Book 4
Buy This Book: Amazon | Barnes & Noble | ChristianBook | Books-a-Million | IndieBound
1886 Montana stands on the brink of statehood, and Dianne Selby finds her world turned upside down. Cole takes her and the children to Kansas to care for his dying father, but after the funeral, Cole's mother insists he stay and take over his inheritance.
Unable to deal with her mother-in-law's cruel treatment, Dianne takes the children back to Montana alone. There, blizzards devastate the area, trapping a now pregnant Dianne at the ranch. Through the twists and turns of life and nature, Dianne comes to realize that the hope within—Jesus Christ—is the only hope that lasts.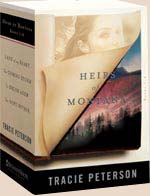 The Heirs of Montana Boxed Set
Includes Land of My Heart, The Coming Storm, To Dream Anew, and The Hope Within
Buy This Book: Amazon | Barnes & Noble | IndieBound
From her own Big Sky home, Tracie Peterson paints a one-of-a-kind portrait of 1860s Montana and the strong, spirited men and women who dared to call it home. The rich, rugged landscape of the prairie frontier presents a dangerous beauty that only the boldest can tame.
Join Peterson in the Montana Territory with all the history, drama, and faith you come to expect from her books.
If you like these books, check out Tracie's other book pages:
Historical Fiction Series, Standalone Novels, Novellas & Compilations, and Nonfiction Books